IRC Team & Bios

Santo M. Catanese
President/Developer
Santo M. Catanese, J.D. has been President for Investment Resources Corporation since 1976. Through IRC he has developed real estate projects with a total value in excess of $300,000,000 and raised approximately $85,000,000 of equity from investors. He has been a principal in acquiring, owning, and operating approximately 1,500,000 square feet of office and industrial property in the Dallas/Ft. Worth Metroplex, plus various properties throughout Texas and other states with a total value of approximately $75,000,000.
As a principal of HCW, LLC Santo has been involved in resort and commercial development projects exceeding $500,000,000 in value. He is a managing member or partner in property ownership entities that control 48 apartment projects containing approximately 3600 housing units. He is also managing member or partner in several entities owning commercial properties containing approximately 2,000,000 square feet of hotel, office, retail, and industrial space.
Born
February 3, 1945
Education
Wichita State University
BA in History and Political Science - 1967
University of Kansas
Master of Business Administration - 1972
Juris Doctorate - 1972
hcwdevelopment.com
bransonlanding.com
---

Alan Joseph
Real Estate Attorney
Alan became an associate in 1972 with the law firm of Blair, Matlack, Rogg, Foote and Scott, P.A., Wichita, Kansas and in 1975 became a partner. In 1978 became a partner in the firm of Matlack, Foote, Scott, Joseph & Wilkinson, P.A., Wichita, Kansas. In 1983, began practicing law as a solo practitioner in Wichita, Kansas.
Served as general counsel for municipalities and banking institutions, with special emphasis as counsel for real estate companies in negotiating sales, purchases, and leasing of commercial real estate, formation, structuring and financing for real estate entities; and legal counsel for Section 8, Section 42 and historical housing projects.
Additional areas of practice include mergers and acquisitions, commercial law, corporate law, business law, franchise law, probate, litigation, environmental law, and oil and gas.
Professional Organizations
Wichita Bar Association 1972-2011
Butler County Bar Association 1972-2011
Kansas Bar Association 1972-2011
Texas Bar Association 1997-2011
American Bar Association 1972-2011
Wichita Bar Association Ethics Committee 1985-1991; 1994-2011
Wichita Bar Association Fee Disputes Committee 1993-1994
Wichita Bar Association Legislative Committee 1993-1994
Kansas Bar Association Judiciary Committee 1981-1983
Kansas Bar Association Membership Benefits Committee 1991-1994
References
Available upon request
Affiliated Companies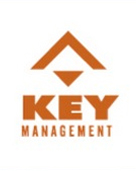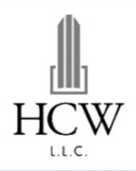 Multi-family & Senior Housing
Investment Resources Corporation (IRC) specializes in the development and asset management of Class A Market Rate multi-family as well as quality affordable multi-family and senior...
View Properties
Retail, Office & Industrial
IRC is an affiliate of HCW, LLC which developed, owns and manages the ICSC award winning Branson Landing development in Branson, MO...
View Properties
Hotels & Extended Stay
Investment Resources Corporation (IRC) has developed, acquired and asset manages numerous hotels throughout the United States."
View Properties