IRC Team & Bios

Santo M. Catanese
President/Developer
Santo M Catanese, J.D. MBA has been President of Investment Resources Corporation since 1976. Through Investment Resources Corporation he has developed real estate projects with total value approaching one billion dollars. Although experienced in all phases of real estate development and acquisitions, Investment Resources Corporation has specialized in the development of market rate and Affordable Housing apartment projects including over 7000 units. Investment Resources Corporation is proud to include numerous institutional investors among its equity partners.
As a principal of HCW, LLC since 1992, he has been involved in resort, hotel, and commercial development projects exceeding one billion dollars. He is currently a managing member or partner in ownership entities that control fifty apartment projects with over 5000 housing units. He is also a managing member or partner in various entities owning over two million square feet of hotel, office, retail, and industrial space.
Mr. Catanese resides in Arizona with his wife and splits his time between the company's Phoenix and Wichita offices.
Education
Wichita State University
BA in History and Political Science - 1967
University of Kansas
Master of Business Administration - 1972
Juris Doctorate - 1972
hcwdevelopment.com
bransonlanding.com
---
Affiliated Companies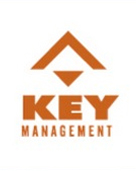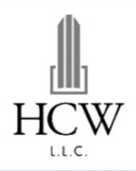 Multi-family & Senior Housing
Investment Resources Corporation (IRC) specializes in the development and asset management of Class A Market Rate multi-family as well as quality affordable multi-family and senior...
View Properties
Retail, Office & Industrial
IRC is an affiliate of HCW, LLC which developed, owns and manages the ICSC award winning Branson Landing development in Branson, MO...
View Properties
Hotels & Extended Stay
Investment Resources Corporation (IRC) has developed, acquired and asset manages numerous hotels throughout the United States."
View Properties